Regular price
$51,000.00 USD
Regular price
Sale price
$51,000.00 USD
Unit price
per
Sale
Sold out
Request a quote
PLEASE CALL OR EMAIL FOR THE BEST SHIPPING PRICE!
COMMERCIAL SHIPPING MUST BE QUOTED VIA EMAIL
Emerymark EMP200 with EM20 Starter Package is ideal for any entrepreneurs like yourself that are ready to open their own business.
This machine produces 200 pops per hour, works with glycol and water mix, at a temperature as low as -25C, and can be ready in 30-45 minutes depending on freezing solution and conditions. This machine can be customized to be compatible with single or three-phase electric and can be water or air-cooled.
Quantity=1
EM20:

Our mid-sized batch freezer, this machine is ideal for medium and large scale production. 20 liters are produced in approximately 10 minutes with an alarm that will notify you when the product is ready. It has a touchscreen display for easy operation. You can adjust the ice cream hardness and the beater speed, which allows for production of a variety of frozen dessert products.

The product is easy to extract and leaves minimal residue inside. The blades of our beaters have a unique helical design, which prolongs the life of both the beater and of the freezing cylinder.
Quantity=1
An indispensable complement to your ice pop production, the Emerymark demolding makes the demolding process simple and efficient. The vat is filled with water and is maintained at a consistent temperature for a fast and smooth demolding experience. A countertop option is available for smaller spaces
Quantity= 1
 Ataforma Molds, Extractors and Stick Aligner:
New 304l stainless steel bar in resistance welding only in the contact area, making the cleaning much easier. Certified 304l Stainless Steel with a 0.5mm sheet providing high production; with a longitudinal frieze and increased edge thickness, all together, the molds create an empty space diminishing the area of contact between them, as well as the possibility of splash towards the inside during ice pop manufacturing. Smooth uniform finish preventing from residue accumulation; now with higher impact resistance!
Your choice
Quantity= 3 molds and extractors, 1 Stick aligner
Paquete de inicio Emerymark EMP200 
 El paquete de inicio Emerymark EMP200 es ideal para cualquier emprendedor como usted que esté listo para abrir su propio negocio. Este paquete incluye:     EMP200:    Esta máquina produce 200 pops por hora, funciona con una mezcla de glicol y agua, a una temperatura tan baja como -22F, y puede estar lista para trabajar en 30-45 minutos dependiendo de la solución de congelación y las condiciones. Esta máquina es compatible con electricidad trifásica y está refrigerada por agua.    80-90 g por hora
 Cantidad = 1
Nuestro congelador por lotes más compacto, esta máquina es ideal para la producción de helados a pequeña escala o espacios más pequeños. Se producen 20 litros en aproximadamente 10 minutos con una alarma que te avisará cuando el producto esté listo. Tiene una pantalla táctil para una fácil operación. Puede ajustar la dureza del helado y la velocidad del batidor, lo que permite la producción de una variedad de postres helados. El producto es fácil de extraer y deja un residuo mínimo en el interior. Las palas de nuestros batidores tienen un diseño helicoidal único, que prolonga la vida tanto del batidor como del cilindro refrigerante. Esta máquina es ideal para hacer hielo italiano, helado duro, helado, sorbete y muchos más.
 Un complemento indispensable para su producción de paletas heladas, el desmoldeo Emerymark hace que el proceso de desmoldeo sea simple y eficiente. La tina se llena con agua y se mantiene a una temperatura constante para una experiencia de desmoldeo rápida y suave. Una opción de encimera está disponible para espacios más pequeños
 Cantidad = 1
 Moldes y Extractores  y Alineador Ataforma:
   Nueva barra de acero inoxidable 304l en soldadura por resistencia solo en la zona de contacto, facilitando mucho la limpieza. Acero inoxidable 304l certificado con una hoja de 0,5 mm que proporciona una alta producción; con un friso longitudinal y mayor espesor de canto, todos juntos, los moldes crean un espacio vacío disminuyendo el área de contacto entre ellos, así como la posibilidad de salpicaduras hacia el interior durante la fabricación de paletas heladas. Acabado uniforme liso que evita la acumulación de residuos; ¡ahora con mayor resistencia al impacto!
 Cantidad = 3 Moldes y Extractores, 1 Alineador 
 Recetas
 Palitos de helados
Call for best shipping price!
Share
View full details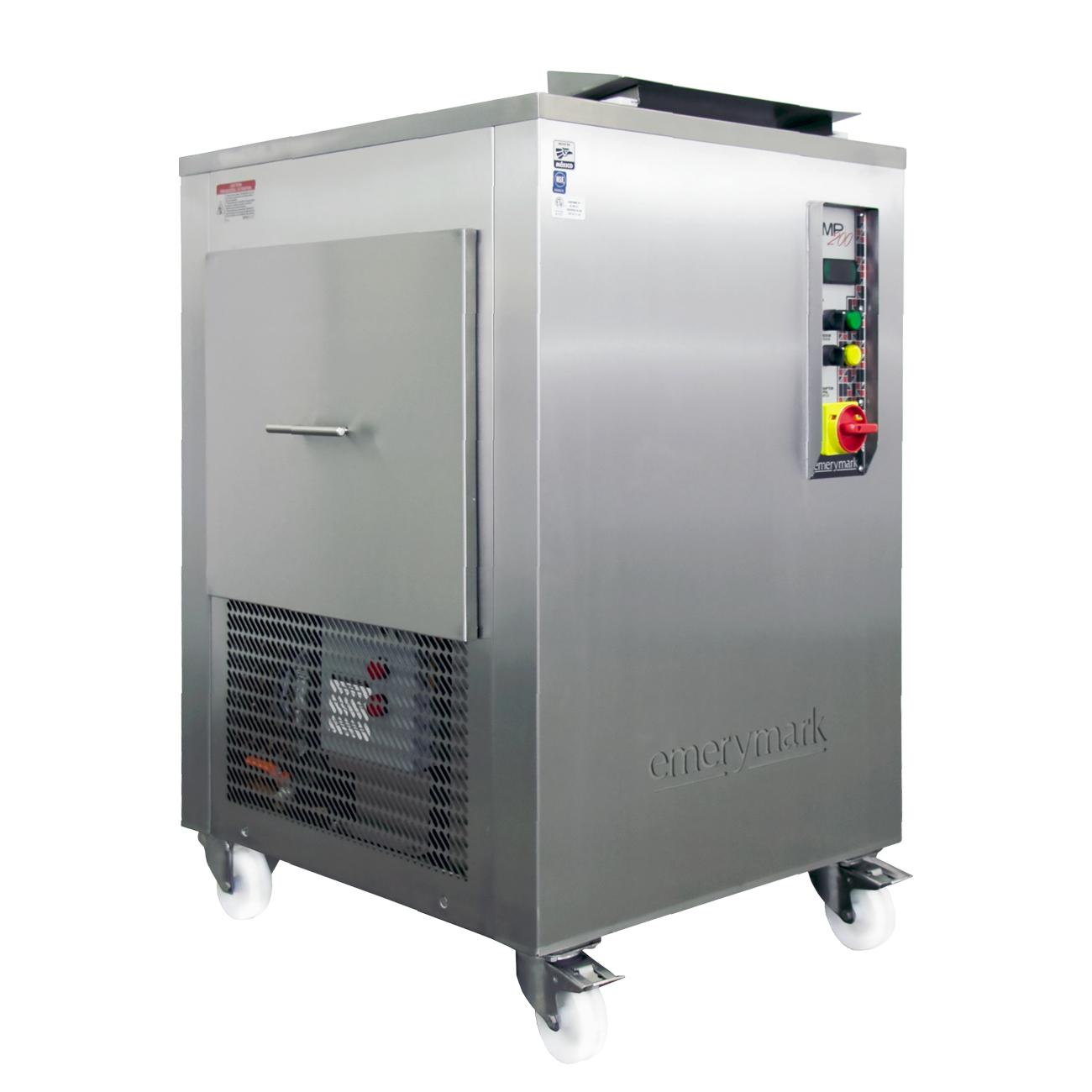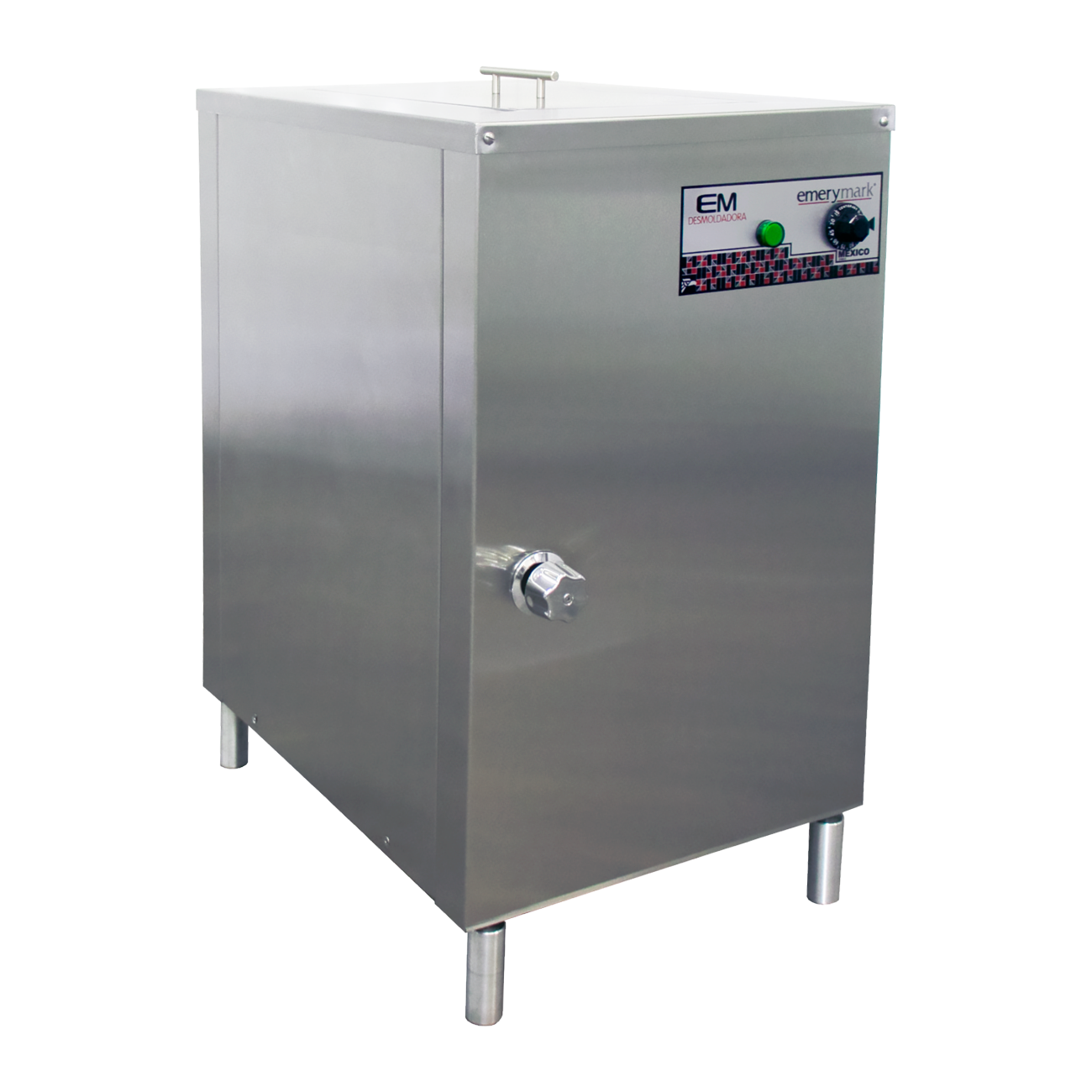 Blog posts
Blog post
Give your customers a summary of your blog post